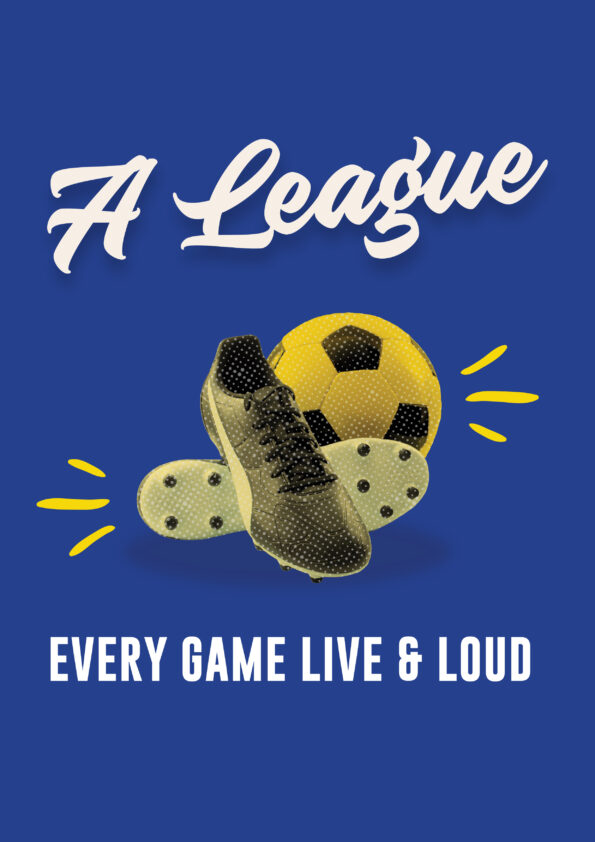 A-League Soccer
Every game live
Looking to catch the A-League?
We'll be showing every game for the 2023-2024 season live!
With 9 large TV screens on both floors of the venue as well as a projector screen on level 1, we have all the action covered.
Click here to check the upcoming fixtures.
Book a table to score the best view.