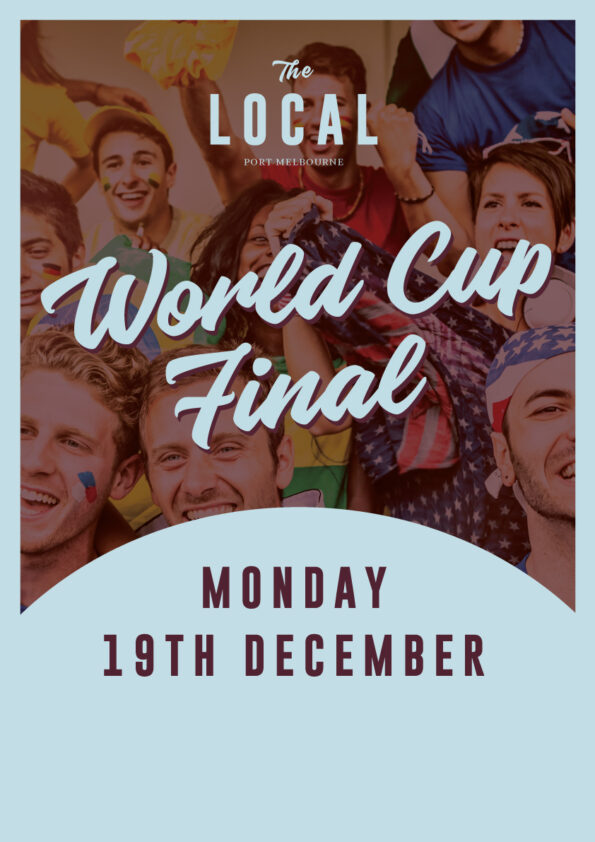 World Cup Final
19th December 2022
Gather your mates and join us at the Local for the World Cup Final!
Set your alarm and head on over for kick off at 2am on Monday 19th December.
We'll be showing the game LIVE & LOUD on all of our big TV screens, whilst serving your favourite bevs from the bar and breakfast rolls, so book a table and come on down to cheer on your preferred team.
*Please note all World Cup events are 18+ only. The Local practices responsible service of alcohol, drink responsibly.